Valentines day is fast approaching and we wanted to make sure you did not forget about your most loyal love of all, the one that has stuck by your side through all the ups and downs of your life, yes we are talking about your four-legged best friend.
Here are five ways to spend Valentines with your pooch as a token of your appreciation and love for him.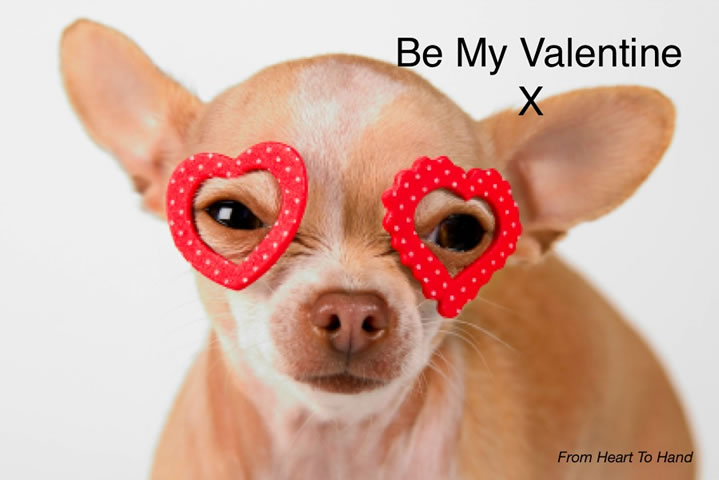 image source: http://www.shemovedtotexas.com
1. Bring your dog to any branch of
Dog Spa and Hotel
to avail of
50% off for Boarding services,
hair dye and pawdicure services from February 13-17, 2013.
2. Attend Love Tails
a Valentines event for a Cause -- "LOVE TAILS FOR THE LUV-A-BULLS" an animal welfare fundraiser for the benefit of CARA Welfare Phils - "Compassion And Responsibility for... & Save the Laguna Pit Bulls on 16 February 2013 at the Greenbelt 3 Park.
3. Enroll your dog to
C.L.A.S.S ( Canine Life and Social Skills Program) of
BetterDog Canine Behavior Center
.
Pet centrics.
Dog Cookie Recipe
Ingredients
Makes about 5 dozen
1 cup all-purpose flour
1/4 cup wheat germ
1/4 cup brewer's yeast
1 teaspoon salt
1 1/2 tablespoons canola oil
1/2 cup low-sodium canned chicken stock, plus more for brushing.
image source: http://www.gourmetfoodsoftheworldonline.com
Directions
1. Preheat oven to 400 degrees. In a medium bowl, whisk together flour, wheat germ, yeast, and salt; set aside
2. Place oil in a large bowl. Add stock and flour mixture in three alternating batches, beginning and ending with stock. Mix well.
3. On a lightly floured work surface, roll out dough to about 3/8-inch thick. Shape biscuits using a dog-bone-shaped cookie cutter or by cutting around a store-bought dog bone with a butter knife.(Make biscuits that are appropriate for your dog's size.)
4. If desired, you can spell out your dog's name or a holiday message in the dough with a toothpick (wet the toothpick first so it won't stick).
5. Transfer to parchment-lined baking sheets. Repeat with remaining dough.
6. Bake biscuits 10 minutes. Brush with stock; rotate baking sheets, and bake 10 minutes more. Turn off oven, leaving door closed. Let dog biscuits stand in oven to dry completely, about 1 1/2 hours. Wrap as a gift, or store in an airtight container at room temperature.
Easy Crockpot Chicken & Brown Rice Recipe
Base
1 cup brown rice
2 cups water
Vegetables
1/2 lb. green beans, broken into segments
1 medium sweet potato, raw, cut into medium-sized chunks (leave skin on)
3 carrots, sliced into about 1" thick rounds
Protein
2 boneless chicken breasts (with or without skin)
image source: https://encrypted-tbn1.gstatic.com
1. Put all ingredients into the crockpot in the order given (layer, don't mix).
2. Cook on low for about 8 hours, on high for about 5 hours.
3. When done, stir, breaking up the chicken into small pieces. Everything will be quite soft.
4. Let cool and serve; can be used with a quality kibble or by itself, in a serving size appropriate for your dog's weight and activity level.
Refrigerate unused portion; keeps up to three days.
Substitutions are allowed! For vegetables, try broccoli florets, zucchini, spinach or any of several types of squash. For the protein source, beef cubes, turkey or lamb also work. Use organic ingredients if possible.